Latest News
Matakana Moonshine wins spirit awards in San Francisco
Don't want to sound like we're boasting or anything, but we thought you might be interested to know that In The Bush Ltd. scooped Silver and Bronze at the San Francisco World Spirits Competition for our Matakana Moonshine Vodka and Gin.
Read more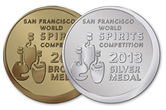 Masterpieces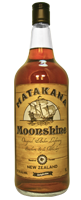 Matakana Moonshine - Amber Lightning

The original brew with its beginnings from in the bush at Matakana. Born of necessity and refined to perfection over ten years. A hint of smokiness and a native tea-tree timber tang in our pure and quintessentially New Zealand spirit. Blended with local Matakana Moon Pristine Spring Water that has a naturally perfect PH and is high in silica and other minerals, The Original Amber Lightning is a unique and Premium Southern Style Whiskey, a refreshing slice of the South Pacific. It's not Bourbon, it's Southern.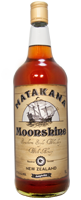 Matakana Moonshine - Southern Style Whiskey with Honey

Simply Superb. The epitome of our Southern Style. Painstakingly created by collecting only the best quality New Zealand honey, blended and re-blended with our purest New Zealand spirit, aged and flavoured with wood (including Manuka) from within the bush and beautiful Matakana Moon Pristine Mineral Water. Smooth with just a hint of sweetness. Straight or on the rocks, with Cola, or Lemonade, or even Ginger Beer. You've gotta try some. It's not Bourbon, it's Southern.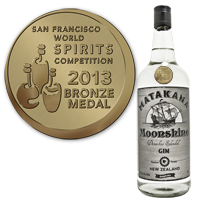 Award winning Matakana Moonshine - Damn-fine Splendid GIN

Ahhh Gin! So refreshing! Such a history! The highly aromatic blue-green berry of the juniper has been the chief flavouring agent of Gin for like, more than 430 years. Dutch and English soldiers drank it while fighting the Spanish during the Dutch War of Independence giving them what they soon came to call "Dutch Courage". In our quest to give you a premium quality New Zealand Gin, we source beautiful "Matakana Moon" deep aquifer mineral water. Rainwater is organically filtered for hundreds of years (probably even while the Dutch were first gaining their courage) by a unique combination of volcanic sediments rich in minerals, resulting in naturally silica rich spring water of exceptional quality and purity. We combine this with our pristine New Zealand distillate, and flavour with a range of the finest natural botanicals. Matakana Moonshine Damn-fine Splendid is a Premium drop at a price you can afford (unless you can't).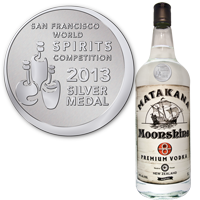 Award winning Matakana Moonshine - te8 Premium Vodka

Quite possibly a World No. 1 here, What do you get when you cross the cleanest, purest mineral water, with the clearest, crispest, smoothest triple distilled Kiwi spirit? Well... nek-minute you've got te8 Premium Vodka mate! O for bloody awesum! Seriously, taste it against any other Vodka....It's beauuutiful. We were told by a gorgeous Russian lady that Vodka has to be 40% alcohol by volume, so, spasibo to you Russian lady ... 40% it is. Za lyoo-bov

Matakana Moon - Pristine Spring Water
Coming Soon...'